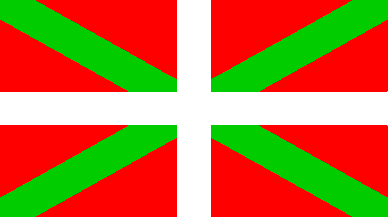 ARRIETA MOTORSPORTS
Clinton, Maryland
---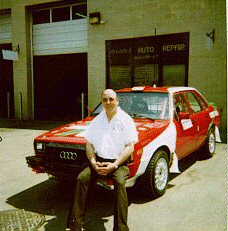 Arrieta MotorSports is a quality automotive preparation and restoration effort run by the Arrieta family of northern Virginia.
Carlos Arrieta Sr. & Jr. have nearly 60 years combined experience as professional automotive mechanics in both Europe and the USA. Originally from the Basque region of Spain, they came to the USA in 1987. They have factory experience and are very familiar with most European marques as well as with all US and Japanese/Korean cars. Operating out of Arrieta's Auto Repair in Clinton, Maryland, this group of SCCA PRO rally enthusiasts strive for perfection in everything they do.
They've recently completed building a 1984 Audi 4000S Quattro Turbo Sedan which will compete in SCCA's PRO Rally OPEN Class during the 1998 race season. The motor, turbo, and computer are all from a 1987 Audi Quattro. The huge double piston front disc brakes are from a 1993 Audi 90. John Buffum's Libra Racing takes the credit for the suspension. The rest of the Audi is totally the handiwork of Arrieta MotorSports.
With strong support from the entire Arrieta family, especially Carlos Sr's wife Maria, his daughter, Belen, and his youngest son, Gorka, Arrieta MotorSports hopes to do well at every event they enter during the 1998 PRO Rally season. Besides the STPR, the team plans to compete at the Mt. Washington Hill Climb in June followed by the Maine Summer Rally at the end of July. Plans also include at least one Canadian event and possibly a trip to the upper peninsula of Michigan in the fall.
If you are interested in getting into the fantastic sport of PRO Rally, please talk to Arrieta MotorSports. They can provide you invaluable help and advice from the ground floor.
They can be reached via phone at their shop on Mon-Fri from 8:30AM to 6:30PM at (301)856-2886, also on Saturday from 8:30AM until 1:30PM or contact them via e-mail at RallyMech@aol.com and visit their Internet site on the WWW at http://users.aol.com/rallymech.
---
Teams Index
Racenews Index