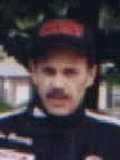 Biography Don Kennedy
Driver, 3 Stooges Racing
SHILLINGTON, PENNSYLVANIA
---
Although 2000 marks Don's first year as a ProRally driver, he is no stranger to the sport or racing in general. He began hill-climbing a Triumph TR3 in the early 1970's. Don could be seen towing his Triumph with a red 1969 Chevrolet Camaro Z28. In the mid 70's Don took a break to start a family and got involved on the worker side of things, helping to organize the Duryea Hillclimb and the Blue Mountain Sunsetter TSD rally.
In the 1980's he answered the call that many rallyists in the northeast get, STPR. Don was stage captain for nearly 10 years, in charge of setting up and organizing workers for several of the rally's stages. Through these efforts he got to know many of the roads better than some of the competitors. At the same time Don began to introduce his sons Matt and Keith to racing through PRO and TSD rallies, hillclimbs and annual trips to Watkins Glen and Lime Rock.
In the early 1990's Don began navigating for Dean Fry, competing throughout the Northeast in a variety of specially prepared Subarus. This partnership resulted in many successful finishes, including the 1996 NEDIV Drivers and Navigators Championships for Dean and Don respectively.
For 2000 Don has prepared a 1996 Subaru Impreza to compete in the SCCA ProRally and ClubRally series.
Don is a Senior Program Analyst for SOCO Chemical. Don's wife Nancy can be found at most of the events along with Don's sons Matt and Keith as co-driver and service crew. When Don isn't doing maintenance on his fleet of Subarus, he tries to find time to go hiking and can be found singing in local vocal groups.
E-mail: donkennedy@juno.com
Visit the 3 Stooges Racing website at: www.3StoogesRacing.com
---
Teams Index
RRN Index