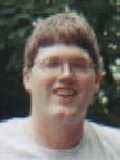 Biography Keith Kennedy
3 Stooges Racing
Shillington, Pennsylvania
---
Keith began his motorsports involvement during the early 1990's working hillclimbs as well as navigating in TSD rallies. As is the case for most rallyists in the Northeast, Keith's first stage rally experience was the Susquehannock Trail ProRally - he was hooked from the start. After working a few more stage rallies, Keith began service crewing for the FUBAR Racing Team for which his father, Don, was the co-driver.
In the late 1990's Keith began competing in autocrosses and rally crosses, taking third in class at the Mount Snow Rallycross in November of 1999. Keith also began to compete as a driver at some of the hillclimbs he has previously worked. In June of 2000, Keith took second in the Rally class at the Pagoda Hillclimb in Reading, Pennsylvania.
2000 is also the year that Keith began co-driving in Pro Rallies, taking up the right seat next to his father, Don, in the team's new Subaru Impreza rally car.
Keith can be reached at:
E-mail: keith@rallyracers.com
Visit the 3 Stooges Team website at: www.3StoogesRacing.com
---
Teams Index
RRN Index