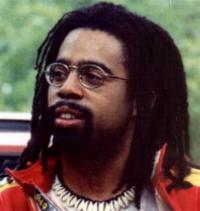 Biography Scott Williams, Driver
Usually Sideways Rally Team
Kendall Park, New Jersey
---
1997 - Assisted as a co-driver in Robert Pao's winning bid for the NEDiv U2 Championship
1998 - Debuted as a rally driver at STPR and Summer Maine PRO Rallies
1999 - Began a major marketing campaign that will support the Team's competition season in 2000
The story began in 1982 when a 60 Minutes television feature aired about the wonders of the then brand-new Audi Quattro all wheel drive system. The program featured dramatic footage from various European rallies. A mere fifth-grader, Williams was spellbound! Never before had he seen anything as visually compelling as a 400 horsepower rally car hurtling through Alpine passes at 100 plus miles per hour. Aspirations of participating would have to wait, though...
In 1989 the would-be rally pilot sold his first car - a pathetic Ford Escort sedan that could barely limp out of it's own way - for a sporty but tattered 1978 Volkswagen Scirocco. A monster was born! From somewhere within the formerly shy fellow emerged a fiercely competitive new persona. It would not rest until his need for speed was satisfied. Towards that end, Scott made tuning Volkswagens, Audis, and BMWs his new hobby and major distraction in life. However, it would not be until he completed college that he would actually involve himself in organized motorsports.
The significant year turned out to be 1996. Scott intercepted an e-mail from Robert Pao that listed an entire Rabbit GTI interior for sale. Curious as to why it was being let go, Pao explained that it had been removed from a rally car! It then turned out that the two lived but a mere half-hour from each other. Williams begged to be involved with the team and was recruited for crew duties at the 1996 Winter Maine Forest Rally. As fate would have it, though, the existing co-driver "got cold feet" and opened up the spot which was happily -and very promptly- filled.
Williams spent the next year and a half as a co-driver (navigator) and assisted in Pao's 1997 NEDiv U2 Championship victory. Eventually, however, recurring bouts of severe motion sickness would be the undoing of his passenger's seat participation.
Making the transition to driver and team organizer easier, Pao sold the Rabbit to Williams after he began preparation of a newer Golf GTI 16v. Soon thereafter, Scott put his years of VW expertise to work, turning the mild-mannered hare into the 150hp weapon that it is today!
Follow this link to a Spec Sheet on Scott's 1984 Volkswagen Rabbit GTI.
USRT is sponsored by Hodi's Auto Service in Old Bridge, New Jersey. Volkswagen and Audi specialists, Hodi's has been in business for 32 years. Their factory-trained master technicians have the expertise to transform any vehicle or keep it in perfect stock condition. Contact them at 732.251.1888.
For more information on Scott and the USRT, visit their website at: http://www.usrallyteam.com
Contact Scott at:
Phone/Fax: 732.821.5433
E-mail: sfwilliams@home.com
---