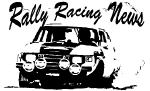 Pike's Peak 1997
Pike's Peak Website
---
New Zealander repeats as Unlimited champ on Pikes Peak
Associated Press
---
COLORADO SPRINGS, Colo. -- Rod Millen of New Zealand repeated as champion in the unlimited division of the Pikes Peak International Hill Climb, and again fell short of the 10-minute mark.
Millen, who lives in Newport Beach, Calif., piloted a Toyota Celica up the 12.42-mile course to the mountain's 14,110-foot summit in 10 minutes, 4.54 seconds. That was just shy of the overall race record of 10:04.06 established by Millen in 1994, the closest anyone has come to 10 minutes in the 75-year history of the event. "We tried," Millen said. "The Toyota ran great. The road was a little slippery in places. I struggled for traction. I wasn't 100 percent sure what the grip was going to be. This is not a place to take chances. Maybe next year we'll break the 10-minute barrier."

Millen's chief rival, Japan's Nobuhiro Tajima, encountered engine problems and parked his car two-thirds of the way up the road. Veteran sports car driver Elliott Forbes-Robinson of Sherrills Ford, N.C., drove a modified 1937 Chevrolet Sedan Legends Car to second in the unlimited division at 13:24.50.

The annual Independence Day event is a race of car and driver against the clock and the mountain's gravel road, beginning at 9,500 feet. The road course snakes around 156 turns before reaching the summit. It is the nation's second-oldest motorsports event.

Gary Lee Kanawyer of Pismo Beach, Calif., won his third consecutive open wheel championship, racing a Gene Pacheco-prepared Wells Coyote to the finish in 10:40.25.

Paul Dallenbach of Basalt, Colo., brother of Winston Cup driver Wally Dallenbach Jr., was second in 11:04.28. David Donner, the 1991 winner from Colorado Springs, was third in 11:14.94.

Leonard Vahsholtz of Woodland Park, Colo., won the hotly contested super stock truck title, driving a 1996 Ford Explorer Sport to the summit in 11:38.99. It was his 10th championship -- seven in super stock cars and three in super stock truck. Bobby Regester, a three-time winner from Florissant, Colo., was second in 11:50.58 in a Chevrolet S-10 pickup, and Robby Unser of Santa Fe, N.M., was third in 12:30.65 in another Chevrolet S-10. Unser drove the top third of the course with a flat right front tire.

Clint Vahsholtz, eldest son of Leonard Vahsholtz, won his second super stock car title with a run of 11:46.47 in a V-6 Ford Mustang. Gay Smith of Colorado Springs was second in 12:05.88 in another V-6 Mustang, and Ralph Bruning, an eight-time winner from Colorado Springs, was third in 12:12.22 in a Camaro.

Three drivers and two motorcycle riders broke records.

Jeff Zwart of Woody Creek, Colo., set a high performance showroom stock mark of 12:24.97.

Michael Ryan of North Hollywood, Calif., won the Class 8 (semi) truck race in a 1993 twin-engined Freightliner, reaching the summit in 14:40.65.

Larry Ragland of Phoenix lowered the electric division record to 15:32.71.

Ray Storm of Colorado Springs won the pro quad motorcycle title in a record 11:45.94.

Scott Dunlavey of Lafayette, Calif., lowered the vintage twin motorcycle record to 13:39.59.

James Adams III of Suffolk, Va., outraced 17 drivers to win the legends car title in 14:25.74 in a 1937 Chevrolet Sedan replica powered by a motorcycle engine.

Indianapolis Motor Speedway president Tony George damaged the suspension on his 1937 Chevrolet Sedan replica and did not finish.

Davey Durelle of Eden Prairie, Minn., defended his open pro motorcycle championship with a ride of 12:21.96 on a 1988 Wood-Rotax.

Hollywood stunt man Mickey Alzola of Newhall, Calif., was the open amateur champion with a ride of 13:39.93 on a Wood-Rotax 600.
---
RRN Index