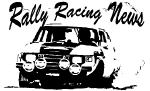 Rally Post Office Info
*A note from Ed Brennan*
---
The Rally Post Office was developed to help the Rally Community communicate with each other via e-mail.
Now I need your co-operation to enter the data!
This way we will be assured the information is up to date.
You do not need to fill out the entire form, but at least enter your Name, State, Country (use 2 letter format, i.e., US, CD, UK, etc.) and your e-mail address.
To see how the system works, type Brennan into the search box!
When you find the person you are looking for, you can send an e-mail by clicking on the e-mail address; this will bring up a Mail screen in most browsers.
Tell your friends about the Rally Post Office and encourage them to list their names!
Ed Brennan
---
Rally Post Office