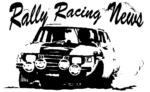 Rally Trivia
November 2000
---
Answers and Scoreboard for: 1980 Chisum Trail
---
1. Who was Dick Turner's Co-Driver? - Tamara Newell
2. Who was Rod Millen's Co-Driver? - Mike Franchi
3. Which Marque did Kim DeMotte drive? - Saab
4. Which Marque won Production? - Plymouth
5. Who was Jon Woodner's Co-Driver? - David Orrick
6. Which Marque did John Buffum drive? - Triumph
7. Who was Hendrick Blok's Co-Driver? - Jean Rizor
8. Who was John Chalmers' Co-Driver? -Phil Schmidt
---
Scoreboard

Name		    	7/00    8/00    9/00   10/00   11/00   12/00	Total	Date Rec.
David Stone		100*	 70	 70	 50	100* 		 390	11/30/00
George Beckerman	N/A	N/A	100*	100*	100*		 300	11/03/00
Erik Zenz		 70	 60	 30	 40	 50		 250	11/08/00
Mike Halley		 70	N/A 	 30	 30	 40		 170	11/18/00
Maxime Poirier		 30	 50	 10	 30	 40		 160	11/03/00
Rick Thompson 		N/A	 40	 40	 40	 30		 150	11/01/00 
Steve Nowicki		 50	 20	N/A	 30	 30		 130	11/02/00
David Weiman		 10	 30	 30	 30	 30		 130	11/05/00
Mike Mazoway		 30	 10	 30	 10	 30		 110	11/01/00  
Ken White		N/A	 30	 20	 30	 30		 110	11/05/00  
John Elkin		N/A	100	N/A 	N/A	N/A		 100	08/09/00 01:23:16 -0400 (EDT)
Cal Coatsworth		N/A	100	N/A	N/A	N/A		 100	08/09/00 11:11:56 -0400 (EDT)
Ben Bradley		N/A	100	N/A	N/A	N/A		 100	08/30/00 
William Siess		 50	N/A	N/A	N/A	 50		 100	11/02/00
Lincoln Woodard		 20	 40	 30	N/A	N/A		  90	09/07/00 
Dave Clark		 70	N/A	N/A	N/A	N/A		  70    07/25/00
Bob Carter		 30	 30	N/A	N/A	N/A		  60	08/04/00
Alex Kihurani		 20	 40	N/A	N/A	N/A		  60	08/17/00 
Joel Richards		N/A	 60	N/A	N/A	N/A		  60	08/29/00
Jim Culp		N/A	 60	N/A	N/A	N/A		  60	08/31/00
Adrian Wintle		N/A	N/A	N/A	 60	N/A		  60	10/07/00
Brian Ferus		N/A	N/A	N/A	 20	 30		  50	11/04/00
Andy English		N/A	N/A	N/A	N/A	 50		  50	11/18/00
Lee Sorenson		N/A	N/A	N/A	N/A	 50		  50	11/28/00
Tom Batten		N/A	 40	N/A	N/A	N/A		  40	08/25/00
Robert Mlynarski 	 10	N/A	 30	N/A	N/A		  40	09/06/00
Marc Lees		N/A	N/A	N/A	N/A	 40		  40	11/10/00
Satch Carlson		N/A	N/A	N/A	N/A	 40		  40	11/14/00
Lawrence Lerwick 	 30	N/A	N/A	N/A	N/A		  30	07/03/00
Jimmy Brandt		N/A	N/A	N/A	N/A	 30		  30	11/17/00	
Dave Cotie		N/A	N/A	N/A	N/A	 30		  30	11/18/00
Paul Jaeger		 20	N/A	N/A	N/A	N/A		  20	07/08/00
Steve Roberts		 20	N/A	N/A	N/A	N/A		  20	07/21/00





---
With only the final month left in this Trivia series it looks like David Stone is well on his way to becoming our first two time winner! David and George Beckerman both 'aced" November's game giving him a commanding 90 point lead. Tied for third were, Erik Zenz, Andy English and Lee Sorenson with five correct answers.
December's game is called "Famous Firsts & Stuff" , and should try your memory.
Good Luck to you all, and thanks for playing Rally Trivia!
Diane and I wish you all "Happy Holidays", and a "Great New Year"!
EB
---
Trivia Index
RRN Index
Rally Racing News/Rally Trivia © copyright 1997-2000 EB Tech Services