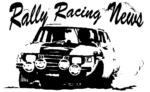 Rally Trivia
July 2000
---
Answers and Scoreboard for: 1986 Arkansas Traveler Rally
---
1. Who was Bob Pierce's Driver? - Jim Warren
2. Who was Jim Brandt's Driver? - Walter Boyce
3. Which Co-Driver won Production? - Joe Andreini
4. Which Marque won Production? - Dodge
5. Which Co-Driver won 1st O/A ? - Tom Grimshaw
6. Which Marque was 1st Group A? - Toyota
7. Who was Ed Jacobs's Co-Driver? - Jim Roller
8. Who was Richard Maxwell's Co-Driver? - Marilyn Andreini
---
Scoreboard

Name		    	7/00    8/00    9/00   10/00   11/00   12/00	Total	Date Rec.
David Stone		100*						 100	07/23/00
Mike Halley		 70						  70	07/05/00
Erik Zenz		 70						  70	07/10/00
Dave Clark		 70						  70    07/25/00
Steve Nowicki		 50						  50	07/03/00
William Siess		 50						  50	07/08/00
Lawrence Lerwick 	 30						  30	07/03/00
Mike Mazoway		 30						  30	07/05/00
Bob Carter		 30						  30	07/12/00
Maxime Poirier		 30						  30	07/21/00
Alex Kihurani		 20						  20	07/02/00 16:51:50 -0400 (EDT)
Lincoln Woodard		 20						  20	07/02/00 17:59:33 -0400 (EDT)
Paul Jaeger		 20						  20	07/08/00
Steve Roberts		 20						  20	07/21/00
David Weiman		 10						  10	07/07/00
Robert Mlynarski 	 10						  10	07/14/00



---
Well, it just goes to show that most Co-Drivers have better memories (or a bigger supply of old results) than most Drivers! David Stone and Steve Nowicki were in the same car at the 1986 Arkansas Traveler Rally. Dave got all the answerers correct - Excellent! Steve missed three questions - still a good score!
Mike Halley, Erik Zenz and Dave Clark all tied for 2nd with seven right answers, nice job guys!
Good luck to you all, and thanks for playing Rally Trivia!
Rally Racing News/Rally Trivia © copyright 1997-2000 EB Tech Services