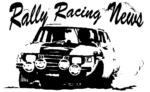 Rally Trivia
September 2000
---
Answers and Scoreboard for: 1975 Press On Regardless
---
1. Who was John Grimshaw's Driver? -Scott Bergo
2. Who was Roger Krieger's Driver? - Dick Robnett
3. Which Marque did John Crawford drive? - Saab
4. Which Marque won? - Porsche
5. Which Co-Driver won 1st O/A ? - Wojiek Schramm
6. Which Marque did Roy Donison drive? - Mazda
7. Who was Tom Hamilton's Co-Driver? - Dan Raitzer
8. Who was Walt Kraft's Driver? - John Crawford
---
Scoreboard

Name		    	7/00    8/00    9/00   10/00   11/00   12/00	Total	Date Rec.
David Stone		100*	 70	 70				 240	09/30/00
Erik Zenz		 70	 60	 30				 160	09/13/00
John Elkin		N/A	100	N/A 				 100	08/09/00 01:23:16 -0400 (EDT)
Cal Coatsworth		N/A	100	N/A				 100	08/09/00 11:11:56 -0400 (EDT)
Ben Bradley		N/A	100	N/A				 100	08/30/00 
Mike Halley		 70	N/A 	 30				 100	09/03/00
George Beckerman	N/A	N/A	100*				 100	09/27/00
Lincoln Woodard		 20	 40	 30				  90	09/07/00 
Maxime Poirier		 30	 50	 10				  90	09/10/00
Rick Thompson 		N/A	 40	 40				  80	09/13/00 
Dave Clark		 70	N/A	N/A				  70    07/25/00
Steve Nowicki		 50	 20	N/A				  70	08/01/00
Mike Mazoway		 30	 10	 30				  70	09/01/00
David Weiman		 10	 30	 30				  70	09/24/00
Bob Carter		 30	 30	N/A				  60	08/04/00
Alex Kihurani		 20	 40	N/A				  60	08/17/00 
Joel Richards		N/A	 60	N/A				  60	08/29/00
Jim Culp		N/A	 60	N/A				  60	08/31/00
William Siess		 50	N/A	N/A				  50	07/08/00
Ken White		N/A	 30	 20				  50	09/30/00
Tom Batten		N/A	 40	N/A				  40	08/25/00
Robert Mlynarski 	 10	N/A	 30				  40	09/06/00
Lawrence Lerwick 	 30	N/A	N/A				  30	07/03/00
Paul Jaeger		 20	N/A	N/A				  20	07/08/00
Steve Roberts		 20	N/A	N/A				  20	07/21/00




---
I really thought this was the month I was going to beat you guys, we were into the last week of the month and the best score was Rick Thompson's 40, then came the 27th and George Beckerman fired up the "way back machine" and came in with 100% (good work George). oh well, I'll try again next month!

So as we head into the second half of this series, David holds an 80 point lead over Erik - thanks to his near perfect 7 of 8 on Sept 30th - .

For October we'll try another POR, this time 1974, enjoy yourselves, and thanks for playing Rally Trivia!
---
Trivia Index
RRN Index
Rally Racing News/Rally Trivia © copyright 1997-2000 EB Tech Services