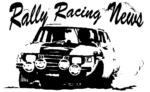 Rally Trivia
December 2001
Answers and Scoreboard for: 1981 Big Bend Bash
---
1. Who was Gary Grebus' Driver? - Eric Jones
2. Which Marque did Joe Burch drive? - Chevrolet
3. Who was Rod Millen's Co-Driver? - Bob Kraushaar
4. Who was Damon Trimble's driver? - Ray Hocker
5. Which Marque did Ron Clyborne drive? - Fiat
6. Who was Jim Leonard' Driver? - Tom Hanlon
7. Who was Don Fahrenkrog's Co-Driver? - Jim Pettengill
8. Which Marque did John Baker drive? - Dodge
---
Scoreboard


Name		    	7/01    8/01    9/01   10/01   11/01   12/01   Total	Date Rec.
Judy Siess		 60	100*	 70	 50	 50	100*	430	12/02/01 Winner!
Bill Siess		 50	100*	 70	 50	 50	100*	420	12/02/01	
Andy English		 50	100*	 70	 50	 60	 60	390	12/21/01 
Jimmy Brandt		 50	 50	 50	 20	 60	100*	330	12/01/01
Dave Clark 		 60	N/A	N/A    	100*	100*	N/A	260	11/29/01
Mike Halley		N/A	 30	 40	 20	 40	 60	190	12/21/01
Rick Thompson 		 40	 40	 60	 20	 20	N/A	180	11/07/01 
Scott McFetridge	 40	 70	N/A	N/A	 60	N/A	170	11/28/01
Mike Mazoway		 50	 20	N/A	 40	 30	 20	160	12/03/01
Trevor Donison		 30	 20	N/A	N/A	 40	 50	140	12/06/01
David Weiman		 20	 20	 10	 40	 40	N/A	130	11/07/01
Ken White		 30	N/A	 40	N/A	 30	 30	130	12/05/01  
Dick Casey		N/A	N/A	N/A	 40      50	 30	120	12/02/01
Jerry Brownell		N/A 	N/A 	N/A 	100*	N/A	N/A	100	10/02/01
Bob Lyle		 50	N/A	 20	 10	N/A	N/A	 80	10/17/01	
John Elkin		N/A	N/A	N/A	N/A	 60	 20	 80	12/25/01
Phil Barnes		N/A	N/A	 50	 20	N/A	N/A	 70	10/01/02
Maxime Poirier		 30	N/A	N/A	 40	N/A	N/A	 70	10/30/01
Brian Ferus		N/A	 20	N/A	 40	N/A	N/A	 60	10/07/01
Adam McKay		 50	N/A	N/A	N/A	N/A	N/A	 50	07/24/01	
Lesley Suddard		N/A	N/A	N/A	 50	N/A	N/A	 50	10/24/01
Paul Jaeger		N/A	N/A	N/A	N/A	N/A	 50	 50	12/28/01	
Adrian Wintle		 40	N/A	N/A	N/A	N/A	N/A	 40	07/24/01	
Alex Kihurani		N/A	N/A	N/A	 40	N/A	N/A	 40	10/30/01 17:40:34 -0500 (EST)
Steve Nowicki		N/A	N/A	N/A	 40	N/A	N/A	 40	10/30/01 20:53:26 -0500 (EST)
Bill Lass		 10	N/A	N/A	 30	N/A	N/A	 40	10/31/01
Cesar Lanca		N/A	N/A	N/A	N/A	 40	N/A	 40	11/28/01
James Blumenfeld	 30	N/A	N/A	N/A	N/A	N/A	 30	07/18/01
Brett Cabak		N/A	N/A	N/A	 30	N/A	N/A	 30	10/02/01
Marty Allen		N/A	N/A	N/A	 30	N/A	N/A	 30	10/22/01
Rhys Mahannah		N/A	N/A	N/A	N/A	 30	N/A	 30	11/04/01
Ty Thomas		N/A	N/A	N/A	N/A	N/A	 30	 30	12/18/01
Rachel Larrison		N/A	N/A	N/A	N/A	N/A	 30	 30	12/27/01
Erik Olsen		 20	N/A	N/A	N/A	N/A	N/A	 20	07/01/01			
Sumit Panjabi		 20	N/A	N/A	N/A	N/A	N/A	 20	07/18/01	
Richard Beasley		N/A	 20	N/A	N/A	N/A	N/A	 20	08/09/01
Chris Powell		N/A	N/A	 20	N/A	N/A	N/A	 20	09/05/01
Jesse Wallace		N/A 	N/A	 20	N/A	N/A	N/A	 20	09/12/01
Howard Richards		N/A	N/A	N/A	 20	N/A	N/A	 20	10/23/01
Alex Kintigh		N/A	N/A	N/A	 20	N/A	N/A	 20	10/30/01
Bob Carter		 10	N/A	N/A	N/A	N/A	N/A	 10	07/02/01	


---
Happy New Year! It's the begining of another year and the end of one of the closest Trivia series we ever had. Judy Siess answered all the questions correct this month and scored the win, with husband Bill also getting a perfect score. This moves Bill into second place edging out Andy English who finished third. Congrats to Judy for a well deserved win and kudo's to Bill and Andy for a well played game!
Not to be over looked, Jimmy Brandt also had a perfect score this month with Mike Halley, Trevor Donison and Paul Jaeger not far behind.
To start off 2002 we go back in time to Rolla, Missouri in March of 1980 for the fourth running of the 100 Acre Wood. This seems only proper since Mr. DeMontte & Co. are rounding up "Pooh" and his buddies for a revival of this famous event next month.
Wishing you all a great New Year and thanks for playing Rally Trivia - edb
---
Rally Racing News/Rally Trivia © copyright 1997-2001 EB Tech Services