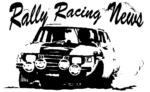 Rally Trivia
October 2002
---
Answers and Scoreboard for: 1994 Lake Superior PRO Rally
---
1. Who was Bryan Pepp's co-driver? - John McArthur
2. Which Marque did Dave Turner drive? - Mitsubishi
3. Who was Steve Baker's driver? - Goran Ostlund
4. Who was Jeff Zwart's co-driver? - Martin Headland
5. Which Marque did Rees Harris drive? - Mazda
6. Who was Gail Truess' co-driver? - Cindy Krolikowski
7. Who was Henry Joy's co-driver? - Brian Maxwell
8. Which Marque did Walter Peterson drive? - Honda
---
Scoreboard


Name		    	7/02    8/02    9/02   10/02   11/02   12/02   Total	Date Rec.
Rick Folsom		 70	 70	 60	100*			300	10/01/02
Dave Clark		100*	N/A	100*	100*			300	10/12/02
Bill Siess		 70	 60	 50	100*			280	10/27/02 ++
Judy Siess		 70	 60	 50	100*			280	10/27/02 ++
Scott Harvey		100*	 50	N/A	 70			220	10/01/02
Bill Lass		 50	 40	 50	 60			200	10/01/02
Mike Mazoway		 30	 20	 60	 70			180	10/10/02
Andy English		 50	 60	N/A	 70			180	10/31/02
Jimmy Brandt		 50	 60	 30	 30			170	10/01/02
Bob Lyle		 40	 60 	N/A	N/A			100	08/01/02
Ben Bradley		N/A	N/A	N/A  	100*			100	10/24/02
David Weiman		 30	 30 	 20	 10			 90	10/05/02
Kent Gardam		N/A	N/A	 60	N/A			 60	09/28/02
Alex Kihurani		N/A	N/A	N/A   	 60			 60	10/12/02
Paul Jaeger		N/A	 40	N/A	 10			 50	10/30/02
Dave Cady		 40	N/A	N/A	N/A			 40	07/23/02
Bob Send		N/A	 40	N/A	N/A			 40	08/02/02
Mike Halley		N/A	 40	N/A	N/A			 40	08/28/02
Sumit Panjabi		N/A	N/A	 40	N/A			 40	09/03/02
Rick Thompson 		 20	N/A	 20	N/A			 40	09/04/02
Steve Nowicki		N/A	N/A	 40	N/A			 40	09/14/02
Chris Nicholas		N/A	 30	N/A	N/A			 30	08/01/02
Ken White		N/A	 30	N/A	N/A			 30	08/15/02
Mike Simas		N/A	N/A	 30	N/A			 30	09/10/02
Jose Tizon		N/A	 20	N/A	N/A			 20	08/18/02
William Petrow		N/A	N/A	 20	N/A			 20	09/11/02
J D Styles		N/A	N/A	N/A	 20			 20	10/09/02
Bob Saget		 10	N/A	N/A	N/A			 10	07/24/02


++ Not eligible for prize, playing for fun.
---
We had a five way tie for 1st place this month. Rick Folsom, Dave Clark, Bill & Judy Siess and Ben Bradley
all turned in perfect scores. Close behind with seven correct answers were; Scott Harvey Mike Mazoway and.
Andy English. As we head into the next to last month of this series we have Rick and Dave tied for 1st with
a host of others still within striking distance.
For November we go way back to 1980 and the Golden West 2000. This one should spark some interesting memories
to those of you who were there (If you have any stories you'd like to share, send me a note before next month
and I'll post them along with the answers.).
Good luck to you all and thanks for playing Rally Trivia - edb
---
Trivia Index
RRN Index
Rally Racing News/Rally Trivia © copyright 1997-2002 EB Tech Services