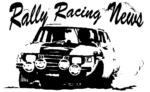 Rally Trivia
June 2002
---
Answers and Scoreboard for: 1992 Susquehannock Trail Rally
---
1. Who was Henry Noga's driver? - Noel Lawler
2. Which Marque did Peter Malaszak drive? - Mitsubishi
3. Who was Lance Smith's driver? - Dick Corley
4. Who was Jan Jolles' co-driver? - Brian Maxwell
5. Which Marque did Steve Nowicki drive? - Mazda
6. Who won the Production class? - W.G. Giles
7. Who was Cindy Krolikowski's driver? - Steve Nowicki
8. Which Marque did Henry Joy drive? - Mazda
---
Scoreboard


Name		    	1/02    2/02    3/02    4/02    5/02    6/02   Total	Date Rec.
Bill Siess		100*	100*	 70	 70	100*	100*	540	06/30/02 Winner!
Rick Folsom		N/A	 50	 60	100*	 60	 50	320	06/07/02
Jimmy Brandt		 30	 40 	 30	 30	 30	 40	200	06/03/02
Mike Mazoway		  0	 40	 30	 60	 50	 20	200	06/16/02
Adrian Wintle		N/A	 30	 50	100*	N/A	N/A	180	04/01/02
Bill Lass		 40	 40	 30	 40	 20	N/A	170	05/24/02
Dave Clark		N/A	N/A	N/A	 70	N/A	100*	170	06/27/02
Andy English		 40	 60	N/A	N/A	N/A	 70	170	06/28/02
Bob Lyle		 40	 30	 30	 40	 10	N/A	150	05/21/02
Rick Thompson 		 10	 30	N/A	 40	 10	 20	110	06/09/02
Peter Steinberg		N/A	N/A	100*	N/A	N/A	N/A	100	03/25/02
Paul Jaeger		 20	N/A	 70	N/A	N/A	N/A	 90	03/31/02
David Weiman		 10	N/A	 50	N/A	N/A	 30	 90	06/22/02
Alex Kihurani		 30	N/A	N/A	N/A	N/A	 40	 70	06/13/02
Cal Coatsworth		N/A	N/A	N/A	 60	N/A	N/A	 60	04/22/02
Mike Halley		 30	N/A 	  0	N/A	 20	 10	 60	06/11/02 
John Fenelon		 50	N/A	N/A	N/A	N/A	N/A	 50	01/17/02
Doug Shepherd		N/A	 50	N/A	N/A	N/A	N/A	 50	02/10/02 09:13:30 -0500 (EST)
Mike Hurst		N/A	 50	N/A	N/A	N/A	N/A	 50	02/10/02 17:00:27 -0500 (EST)
Scott Harvey		N/A	 50	N/A	N/A	N/A	N/A	 50	02/28/02
Ken White		 20	 20	 10	N/A	N/A	N/A	 50	03/06/02
Ryan McClanahan		N/A	N/A	N/A	N/A	 50	N/A	 50	05/21/02 
Jim Culp		 40	N/A	N/A	N/A	N/A	N/A	 40	01/09/02
Sumit Panjabi		 40	N/A	N/A	N/A	N/A	N/A	 40	01/22/02	
Peter Mayfield		 40	N/A	N/A	N/A	N/A	N/A	 40	01/25/02
Preston Frasch		N/A	N/A	 40	N/A	N/A	N/A	 40	03/04/02
Erik Ockwell		N/A	N/A	 40	N/A	N/A	N/A	 40	03/21/02
Joe Lucas		N/A	N/A	N/A	 40	N/A	N/A	 40	04/05/02
Willie Wood		N/A	N/A	N/A	 40	N/A	N/A	 40	04/26/02
Eli Lesser-Goldsmith	N/A	N/A	N/A	N/A	 40	N/A	 40	05/01/02
Cobus Paxton		 30	N/A	N/A	N/A	N/A	N/A	 30	01/25/02
Jesse Freedman		N/A	 30	N/A	N/A	N/A	N/A	 30	02/28/02
Robert Inho		N/A	N/A	 30	N/A	N/A	N/A	 30	03/03/02
Ron Johnston		N/A	N/A	 30	N/A	N/A	N/A	 30	03/26/02
Tom Saunders		N/A	N/A	N/A	 30	N/A	N/A	 30	04/22/02
Tom Bell		N/A	N/A	N/A	 30	N/A	N/A	 30	04/24/02
Robert Mlynarski	N/A	N/A	N/A	N/A	 30	N/A	 30	05/09/02
Nuno Maia		 20	N/A	N/A	N/A	N/A	N/A	 20	01/02/02
Carrie Tooke		 20	N/A	N/A	N/A	N/A	N/A	 20	01/10/02
Ann Jones Jordan	N/A	N/A	 20	N/A	N/A	N/A	 20	03/29/02
Joel Bryant		N/A	N/A	N/A	 30	N/A	N/A	 30	04/03/02
Lee Sorenson		N/A	N/A	N/A	 20	N/A	N/A	 20	04/03/02
Dan Oustecky		N/A	N/A	N/A	 20	N/A	N/A	 20	04/26/02
Boris Jones		N/A	N/A	N/A	N/A	N/A	 10	 10	06/13/02
Judy Siess		100++	100++	 70	 70	100*	100*	540++	06/30/02 ++


++ Not eligible for prize, playing for fun.
At the mid-point of 2002 we end another Trivia series with Bill Siess taking the win.
This makes two in a row for the Siess family with Judy winning the last series. Great work Bill!
Rick Folsom finished in second with Jimmy Brandt and Mike Mazoway tied for third, Outstanding!
This months winner was former "Trivia Champ" Dave Clark with a perfect score, You still got it it Dave!
Also finishing up with 100% were Bill and Judy Siess, Great job as always!
Close behind with a near perfect seven of eight was Andy English.
To start off the next Trivia series, we go way back, to the 1978 Happiness Is Sunrise out of Coudersport, PA.
Good luck to you all and thanks for playing Rally Trivia - edb
---
Trivia Index
RRN Index
Rally Racing News/Rally Trivia © copyright 1997-2002 EB Tech Services