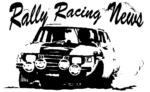 Rally Trivia
July 2002
---
Answers and Scoreboard for: 1978 Happiness Is Sunrise
---
1. Who was Jeff Becker's driver? - Graham Thompson
2. Which Marque did Joe DeLuca drive? - Dodge
3. Who was Jim Mickle's driver? - Fred Olds
4. Who was Hendrik Blok's co-driver? - Erick Hauge
5. Which Marque did Joe Reilly drive? - Datsun
6. Who was Mark Hardymon's co-driver? - Steven Farringer
7. Who was Andy Mayfield's driver? - Dan Thiel
8. Which Marque did Garrett Harbron drive? - Mazda
---
Scoreboard


Name		    	7/02    8/02    9/02   10/02   11/02   12/02   Total	Date Rec.
Dave Clark		100*						100	07/01/02
Scott Harvey		100*						100	07/30/02
Rick Folsom		 70						 70	07/03/02
Bill Siess		 70						 70	07/31/02 ++
Judy Siess		 70						 70	07/31/02 ++
Jimmy Brandt		 50						 50	07/01/02 09:33:30 -0400 (EDT)
Bill Lass		 50						 50	07/01/02 13:00:07 -0400 (EDT)
Andy English		 50						 50	07/22/02
Bob Lyle		 40	 					 40	07/02/02
Dave Cady		 40						 40	07/23/02
David Weiman		 30	 					 30	07/13/02
Mike Mazoway		 30	 					 30	07/23/02
Rick Thompson 		 20						 20	07/04/02
Bob Saget		 10						 10	07/24/02


++ Not eligible for prize, playing for fun.
---
Dave Clark and Scott Harvey both "aced" this months Rally Trivia, with Rick Folsom and Bill and Judy Siess
close behind with near perfect 7 of 8 correct, "Nice work".
For August we continue on the NARA/NARRA events with a trip down memory lane to the 1979 20 Stages Rally.
Good luck to you all and thanks for playing Rally Trivia - edb
---
Trivia Index
RRN Index
Rally Racing News/Rally Trivia © copyright 1997-2002 EB Tech Services