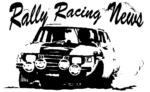 Rally Trivia
December 2003
---
Answers and Scoreboard for: 1982 Reno International
---
1. Who was 1st in the Prod class? - Guy Light
2. Which Marque did Nobuhiro Tajima drive? - Datsun
3. Who was Dave Posten's driver? - Clive Smith
4. Who was Doug Robinson's co-driver? - Dennis Kordonowy
5. Which Marque did Louise Aitken drive? - Plymouth
6. Who was Satch Carlson's co-driver? - Rusty Link
7. Which Marque did Shawn Bishop drive? - Datsun
8. Who was Ellen Morgans' driver? -Louise Aitken
---
Scoreboard


Name		    	7/03    8/03    9/03   10/03   11/03   12/03   Total	Date Rec.
James Blumenfeld	100*	100* 	100*	100*	100*	100*	600	12/01/03 
Paul Jaeger		100* 	 70	N/A	 50	100*	N/A	320	11/01/03
Judy Siess		 70	 70	N/A	 60	100*	 50	350 	12/31/03
Bill Siess		 70	 70	N/A	 60	100*	 50	350 	12/31/03	 
Andy English		 40	 70	 50	 60	N/A	 60	280	12/30/03
Jimmy Brandt		 30	 30	 30	 60	 60	 60	270	12/01/03
Rick Folsom		100* 	100*	N/A	N/A	N/A	N/A	200	08/01/03 
Bill Lass		 30	N/A 	 40	 10	N/A	100*	180	12/03/03
Rick Thompson 		 60 	 40	N/A	N/A	N/A	 30	130	12/07/03
Mike Halley		 50	 20	 40	N/A	N/A	N/A	110	09/03/03
David Weiman		 50	 30	N/A	N/A	N/A	N/A	 80	08/31/03
Randy Zimmer		N/A	N/A	N/A	 70	N/A	N/A	 70	10/07/03
Steve Nowicki		N/A	N/A	N/A	N/A	N/A	 70	 70	12/07/03
Doug Robinson		N/A	N/A	N/A	N/A	N/A	 60	 60	12/22/03
Erik Zenz		N/A	N/A	N/A	 50	N/A	N/A	 50	10/03/03
Chris Powell		N/A	N/A	N/A	N/A	N/A	 40	 40	12/15/03
Bob Lyle		 30	N/A 	N/A	N/A	N/A	N/A	 30	07/21/03
Chris Hannah		N/A	N/A	N/A	N/A	 20	N/A	 20	11/06/03
Mucica Alexandru	  0	N/A	N/A	N/A	N/A	N/A	  0	07/15/03



---
Happy New Year! Welcome to 2004 and another year of Rally Trivia. 2003 ended with Jim Blumenfeld scoring another perfect score to give him 600 points out of a possible 600! Great work Jim. Bill Lass also scored a perfect game for December to finish out the year in good form.

I want to thank all of you for your support thru the years for playing Rally Trivia. We'll keep doing it as long as you keep playing, it's always great to see new names and old friends popping in to play.

To start the New Year we go back 20 years to the 1984 Nor'Wester.

Best of luck to you all and thanks for playing Rally Trivia - edb.
---
Trivia Index
RRN Index
Rally Racing News/Rally Trivia © copyright 1997-2004 EB Tech Services