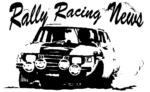 Rally Trivia
June 2004
---
Answers and Scoreboard for: 1980 Susquehannock Trail Pro Rally
---
1. Who was 1st in the Production class? - Jon Davis
2. Which Marque did Paul Choiniere drive? - Saab
3. Who was Bob Lyle's driver? - John Ricker
4. Who was Rod Millen's co-driver? - Mike Franchi
5. Who was Jon Woodner's co-driver? - Dave Orrick
6. Who was Jon Wickens's driver? - Kim Demotte
7. Which Marque did Kim Demotte drive? - Saab
8. Who was Tom Grimshaw's driver? - Dick Turner
---
Scoreboard


Name		    	1/04    2/04    3/04    4/04    5/04    6/04   Total	Date Rec.
James Blumenfeld	100*	100*	 70	 40	100*	100*	510	06/01/04 
Paul Jaeger		100* 	 40	100*	N/A	100*	 60	400	06/28/04
Bill Lass		 20	 40	 20	100*	N/A	100*	280	06/10/04
Randy Zimmer		N/A	N/A	N/A	N/A	100*	100*	200	06/02/04
Jimmy Brandt		 20	 10	 30	 20	 40	 50	170	06/01/04
Andy English		 40	 50	N/A	N/A	 10	 60	160	06/01/04
Rick Thompson 		 40 	 30 	N/A	 10	 20	 60	160	06/23/04
John Ricker		 30	 50	 30	 20	 10	N/A	140	05/09/04
David Weiman		 10	 20	 30	 10	N/A	N/A	 70	04/13/04
Earl Holman		N/A	 60	N/A	N/A	N/A	N/A	 60	02/17/04
Mike Mazoway		N/A	N/A	N/A	N/A	N/A	 60	 60	06/03/04
Bob Davis		N/A	N/A	 40	 10	N/A	N/A	 50	04/08/04
Mike Hurst		N/A	N/A	N/A	 40	N/A	N/A	 40	04/26/04
Gary Newton		N/A	 30	N/A	N/A	N/A	N/A	 30	02/15/04 - 21:28:55 -0500 (EST)
Jim Culp		N/A	 30	N/A	N/A	N/A	N/A	 30	02/15/04 - 01:05:21 -0500 (EST)
Tyrel ?			N/A	N/A	N/A	N/A	N/A	 30	 30	06/10/04
Richard Burns		N/A	N/A	N/A	N/A	N/A	 30	 30	06/25/04
James Clemens		N/A	N/A	N/A	 20	N/A	N/A	 20	04/28/04	 
Ken White		N/A	N/A	 10	N/A	N/A	N/A	 10	03/20/04
Brett Cabak		N/A	N/A	N/A	 10	N/A	N/A	 10	04/05/04


---
This months Trivia saw a three way tie for first with Jim, Bill and Randy all getting perfect scores.
We also ended another Trivia series with Jim Blumenfeld making it three in a row.
Paul Jaeger gave Jim a good run finishing second with Bill Lass rounding out the top three.
Great work by all of you!
To start off the next round we go back to Paris Texas in 1981 for the brothers Grimshaw's Chisum Trail Rally.
Good luck to you all and thanks for playing Rally Trivia -- edb
---
Trivia Index
RRN Index
Rally Racing News/Rally Trivia © copyright 1997-2004 EB Tech Services