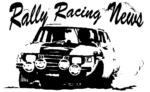 Rally Trivia
April 1999
---
Answers and Scoreboard for: 1987 Press On Regardless Rally.
---
1. Which Driver won Production? - Guy Light
2. Who was Ginny Reese's Driver? - Chad DiMarco
3. Who was Gail Hoult's (Truess) Co-Driver? - Laura Hire
4. Which Driver won PGT? - Doug Shepherd
5. Who was Doug Shepherd's Co-Driver? - Jim Kloosterman
6. Who was Niall Leslie's Co-Driver? - Trish Sparrow
7.Which Driver won Group A? - Paul Choiniere
8. Which Marque won Production? - VW
---
Scoreboard


Name		      Score	Date Rec.
Dave Clark	       100	04/15 *
Andy English	       100	04/28 *	
Jeff Secor		60	04/02
Jim Konkler		50	04/06 
Bill Lass		40	04/22   
Trevor Donison		40	04/23   
Steve Nowicki		30	04/12 
James Royston		30	04/29
Lee Sorenson		20	04/01   
Mike Mazoway		20	04/03  
Randy Moore		20	04/05  
Erik Zenz	  	20	04/06
Adrian Wintle		10	04/01 07:40:08 (EST) 
Rick Thompson		10	04/01 20:47:02 (EST)   	 
Marty Allen		10	04/02  
Phil Barnes		10	04/05 
Mike Halley		10	04/27     	 
RT Chalfant		 0	04/14

* Date used as tie-breaker


This event gave you more trouble than I thought it would!
Nice job by Dave and Andy!
If you check out the results you will see tha Guy Light and Niall Leslie tied for the production win.
This was reported in the November 1987 issue of The Stage Times.
"The Production class was the center of much confusion, though not until after the event. It seems the results were posted showing Niall Leslie with a one minute penalty for checking in late to a control. This penalty was queried by another team, who said it should have been two minutes, not one. It turned out that Leslie's time card stated he had checked in one minute late, but the log cards said it was two minutes. After much ado, the two minute penalty was judged correct. This put Leslie in a tie with Guy Light and the tiebreaker was the last stage (not the first stage as is normally used). Since Light had beaten Leslie by one second on that stage, he became the class winner and moved into tenth overall. Leslie's second placing apparently puts him out of contention for the overall class win; he is considering appealing the decision."
Does anyone remember the outcome of this?
The May Trivia will also be a single month game.
Good luck and thanks for playing Rally Trivia!
---
Trivia Index
Racenews Index
Rally Racing News/Rally Trivia © copyright 1997-1999 EB Tech Services